A holistic approach to doula support.
As your doula, I offer:
three prenatal visits to assist you in fine tuning your labor, birth and postpartum preferences

techniques to practice with your birth partner that promote comfort and relaxation during your labor

general understanding of clinical procedures, along with a benefit-risk analysis to help you make informed decisions

unlimited phone and email support through the duration of our time together

access to my extensive library of educational material

24 hour on-call support once you are full-term

continuous labor support in your home & birthing location

immediate postpartum assistance to promote bonding, nursing & recovery

phone check in within 24-48 hours after birth

two postpartum visits to hold space as you process your birth, support healing, navigate lactation support, newborn care, and connect you with any resources you and/or baby needs

$100 off private or group Birthing From Within childbirth education class
I invite you to schedule your complimentary consultation to discover if we are the right fit. Let's sit together to discuss your birth vision and answer any questions you may have.
Birth Doula Package $1800
My rate reflects the extensive training, skills and experience I bring to your birth. Many clients have been successful in getting doula services reimbursed through workplace flexible spending accounts. Payment plans and gift certificates also available.


New Mama Essentials Gift Baskets (stay tuned!)

I just needed that nudge from Lenore to help me ask.
"I was so happy with my birth experience, and Lenore was such a huge part of that. As a single mother by choice, I knew I wanted a doula with me for my hospital delivery to help support me through the experience. When I spoke with Lenore by phone, I knew immediately that she was the doula for me! Her direct, practical, but loving style made me trust her immediately. She was a great support before the birth, helping me to think through my birth plan and what preparations to make ahead of time before baby came, and recommending great resources. Then during my labor and delivery...let's just say there is no way I could have done it without her! I wanted to do a natural birth, but wasn't sure if, when it came right down to it, I would be able to go through with it. But with Lenore by my side coaching me on breathing and vocalizing, offering emotional support, massaging me (and using that amazing TENS unit!), moving through the experience without drugs just felt like the most natural and obvious thing to do. It was still really hard, but with Lenore's support it felt like a challenge that I was capable of rising to.
Afterward, I was really struggling in the early days home from the hospital. I was having challenges with breastfeeding, had to pump constantly, was hardly sleeping, and found myself needing more support than I had planned for. Like a good friend giving "tough love," Lenore pushed me to get over my discomfort with asking for help and reach out beyond just my mom to my larger support network. Lo and behold, I had tons of people ready to help me - I just needed that nudge from Lenore to help me ask for it!
Lenore was like a combination of a coach and a friend for me during my overall birth process, and I am so thankful that she was a part of it!"
— Kelley & Enzo
She massaged my back for hours.
"We liked her immediately. She was so warm and friendly. Lenore has a way about her that's disarming, tender, kind-hearted and instantly likable. Lenore came to my place when contractions began and helped me through them in the comfort of my bedroom. She massaged my back for hours and did wonders for my back labor. Having her with us helped us go into the rest of the labor as prepared as we could be. I was so happy to have her there. I couldn't imagine going through what I went through without her.
With this being our first baby, we had no idea what to expect. Having someone like Lenore on your side, knowing what to do and being your advocate can only improve your experience. We are so happy to have met her and would recommend her to anyone, first baby or 10th!."
— Amanda & Cam
Lenore made the event magical.
"Lenore was a blessing. This was our third pregnancy and honestly, I was pretty confident I could support my wife. Lenore made the event magical. She knew how to respond to every one of my wife's actions. At the slightest sign of discomfort, Lenore would jump into action to soothe and support my wife. We had decided to hire a doula only weeks before the birth as a back up because I thought I could do it on my own. Once speaking with Lenore it felt only right to have her involved in the birth. She fit right into the family and there were zero awkward moments. I couldn't recommend her enough to anyone looking to give birth naturally. Coming from a stubborn man, trust me you can't go wrong!"
— Mark & Safia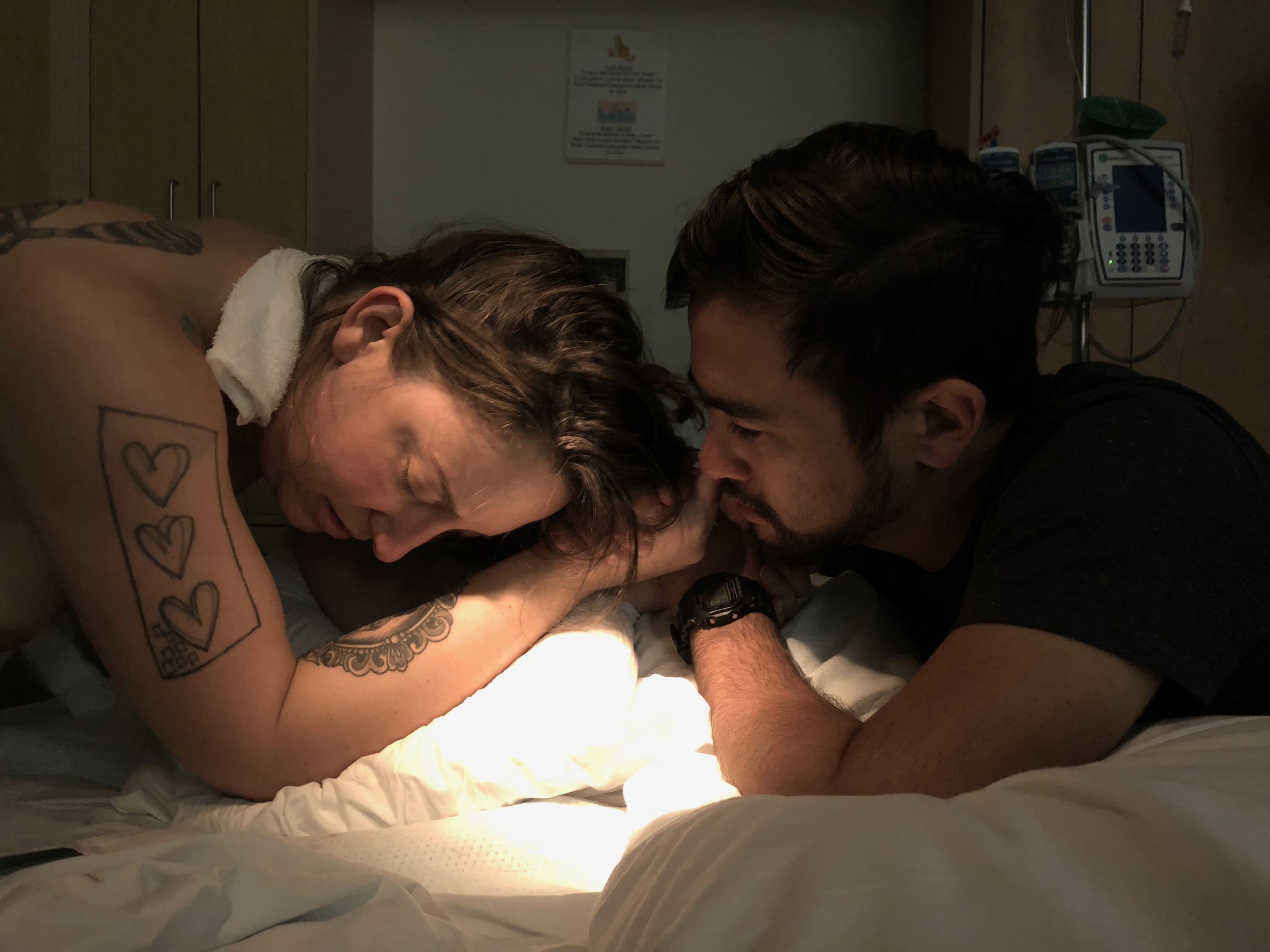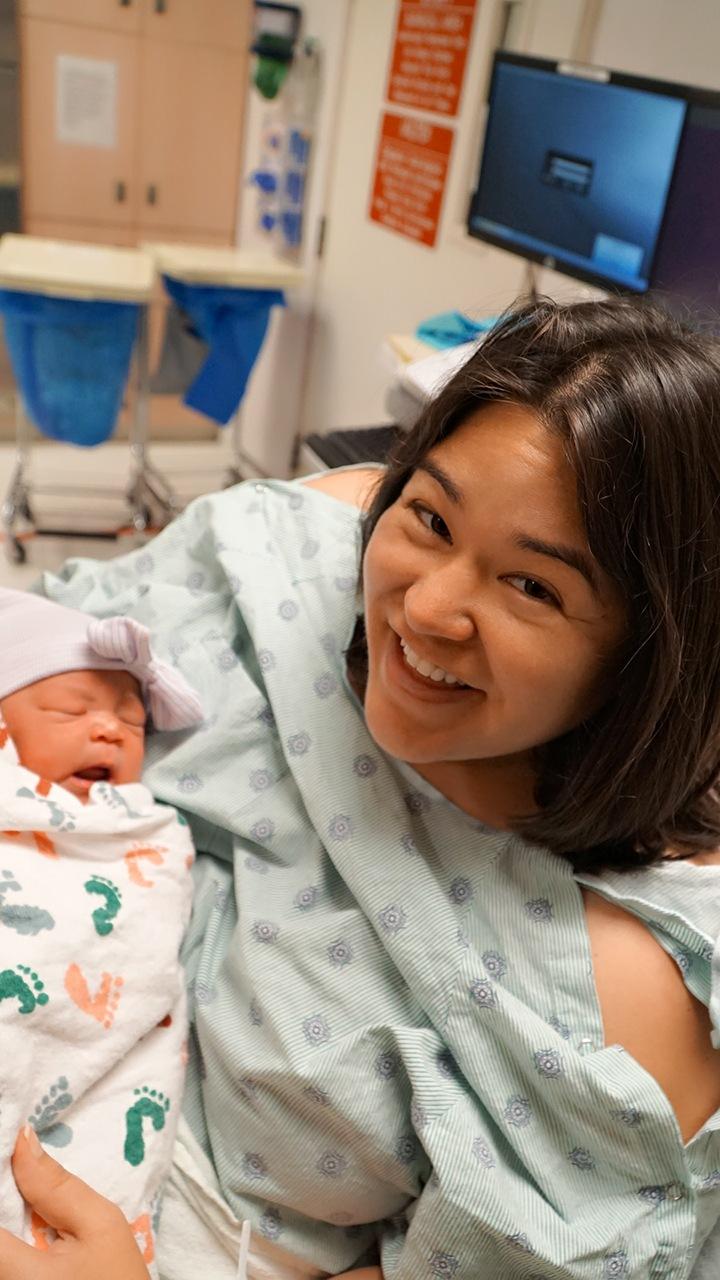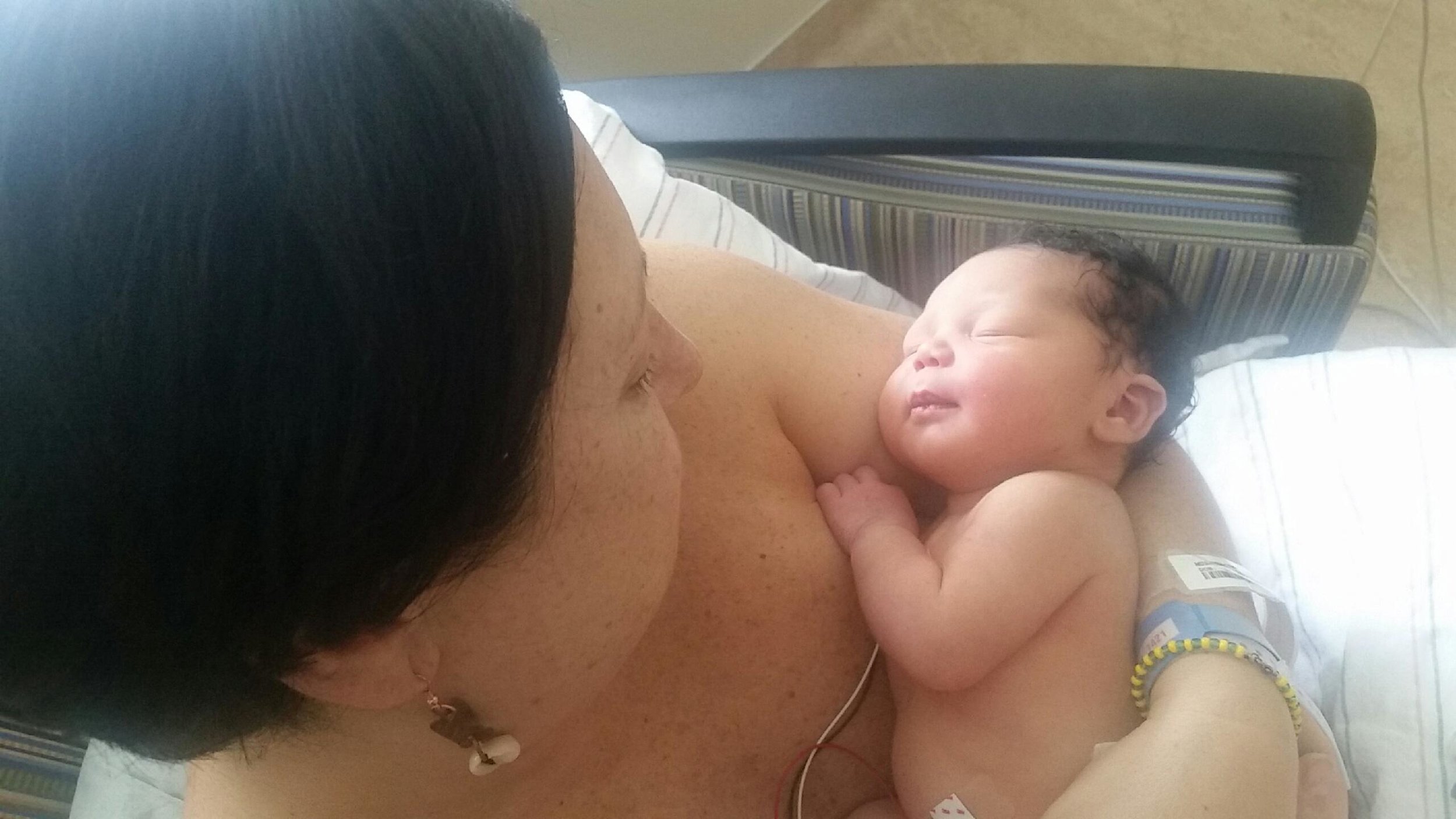 Open the door and step over the threshold.
Your baby is waiting for you on the other side.